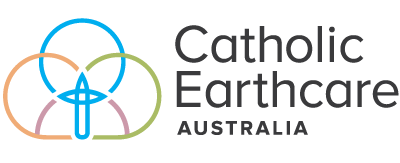 Catholic Earthcare, Australia

After a hiatus of over 12 months, Catholic Earthcare is now fully operational with a new Director, Bernard Holland.

Due acknowledgement must be given to our previous Director, Jacqui Remond, for her years of quality engagement work across Australia, inspirational animator courses, and the significant NEEN project, and last but not least, the profound contribution Jacqui had
and is still having towards the Global Catholic Climate Movement.
Vision for the Future
The re-boot of Catholic Earthcare will see the re-establishment of the network and an evaluation of its needs. Contact lists are being collated into a database and communications established once again across the network.
With the Plenary decision to downsize the number of Bishop Commissions from 14 to 8, Catholic Earthcare is now incorporated under the umbrella of the Caritas National Council which reports to the Bishops Commission for Social Justice.
The distinctive Catholic Earthcare brand and identity have been retained and the Director operates with a high degree of autonomy with the added bonus of being part of Caritas Australia.
The Advisory Group which formed for just one meeting in early 2017 is being reconstituted as a Reference Group responsible for supporting the Director on matters of planning and program management.
Catholic Earthcare AU_September-2018 NEWSLETTER